Great American Eclipse Images 08/21/2017
Total eclipse was viewed from the field next to the James Bruce Convention Center in Hopkinsville, Kentucky. Totality lasted 2 minutes and 38 seconds.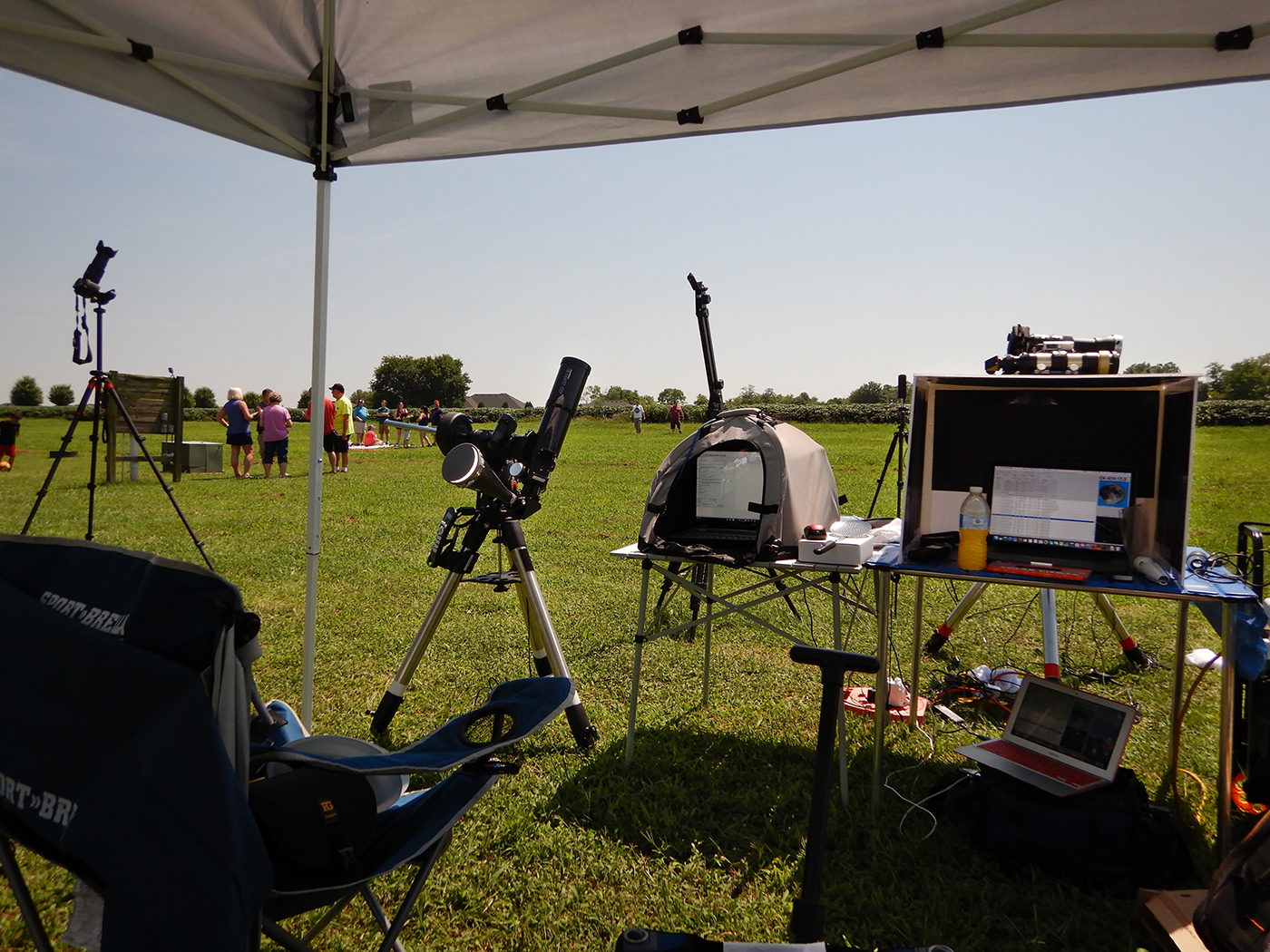 My solar funnel was quite popular for people wanting a picture of the eclipse for their cellphone.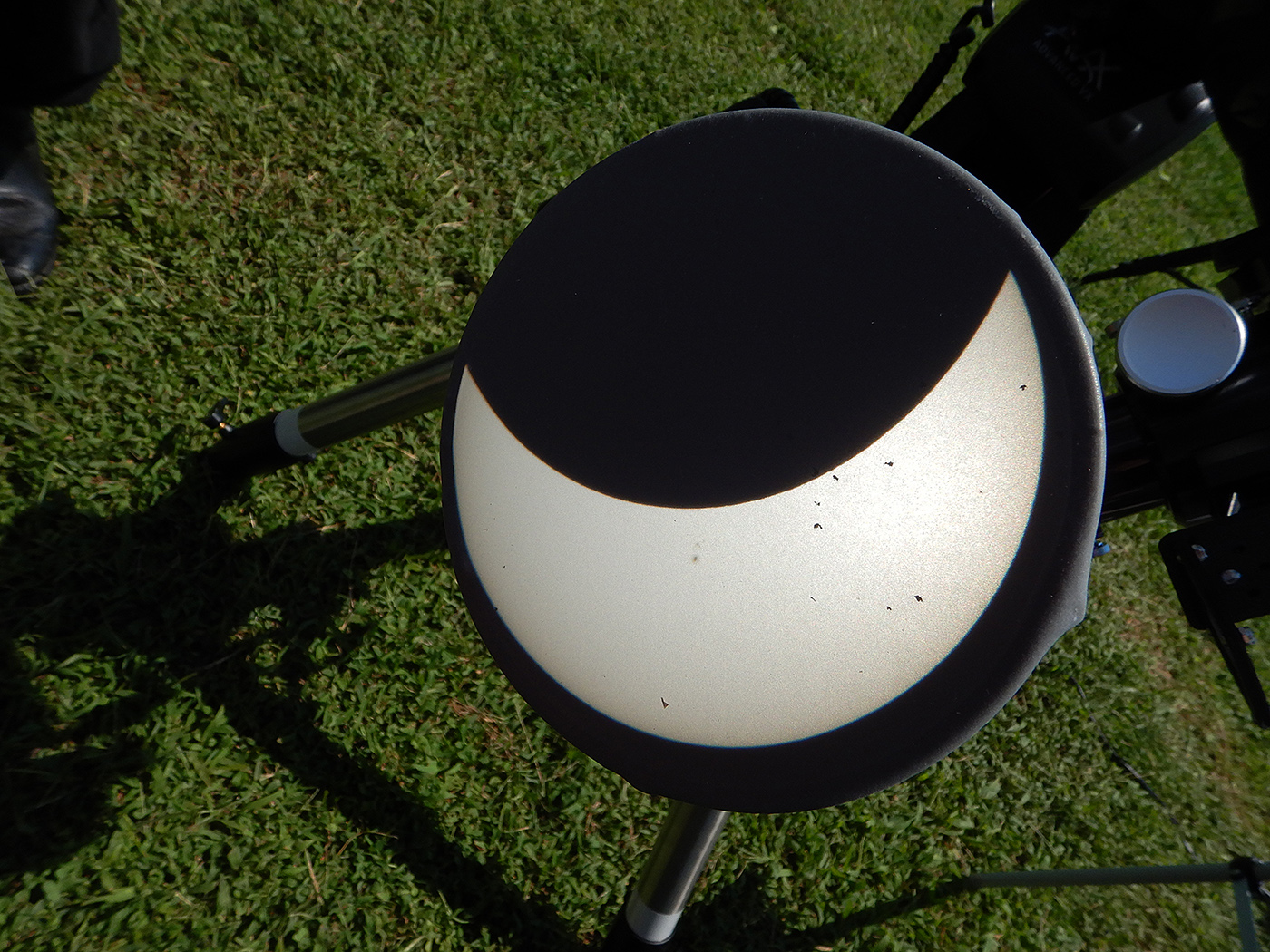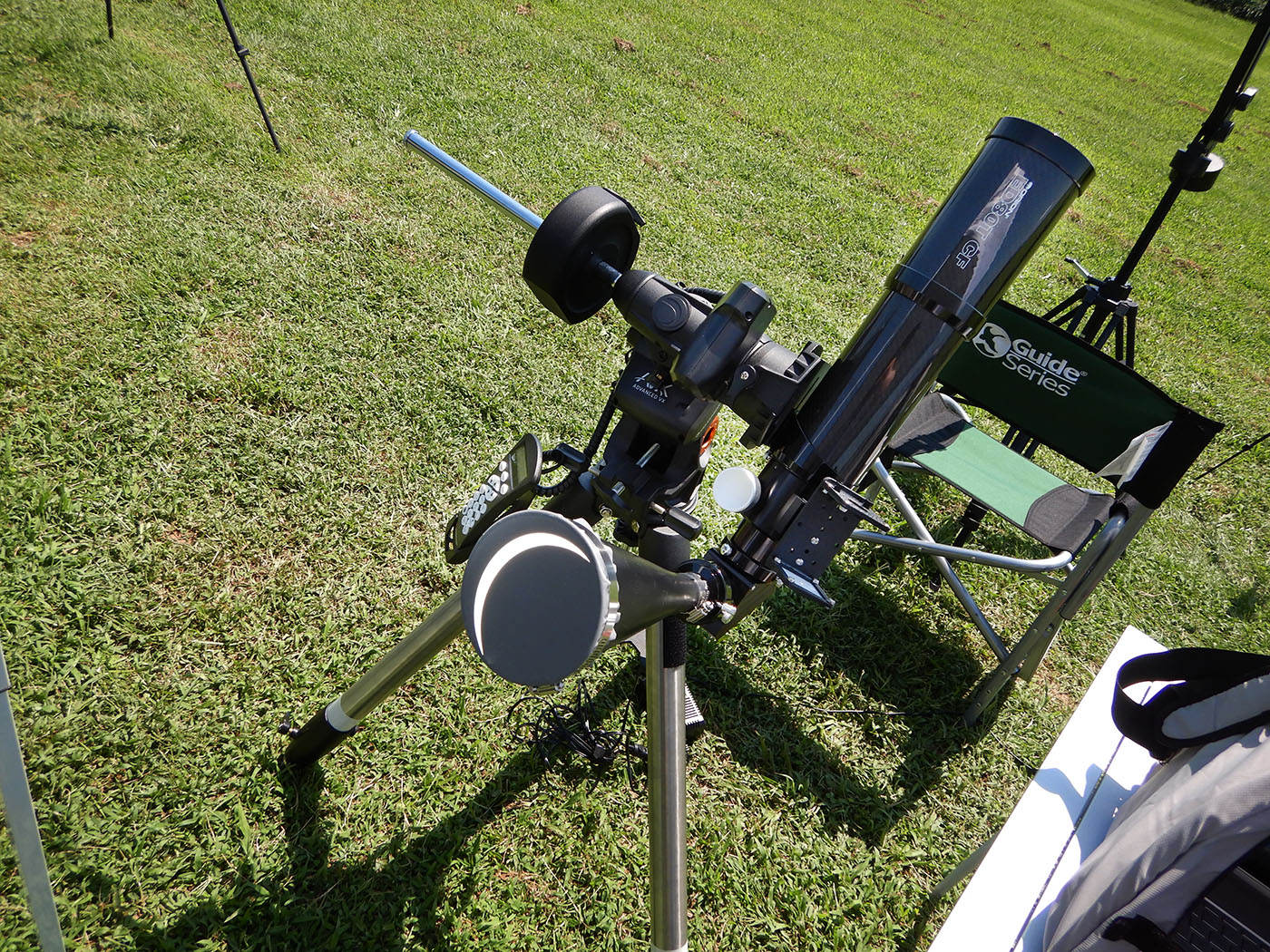 Mini eclipses formed in the holes of a strainer.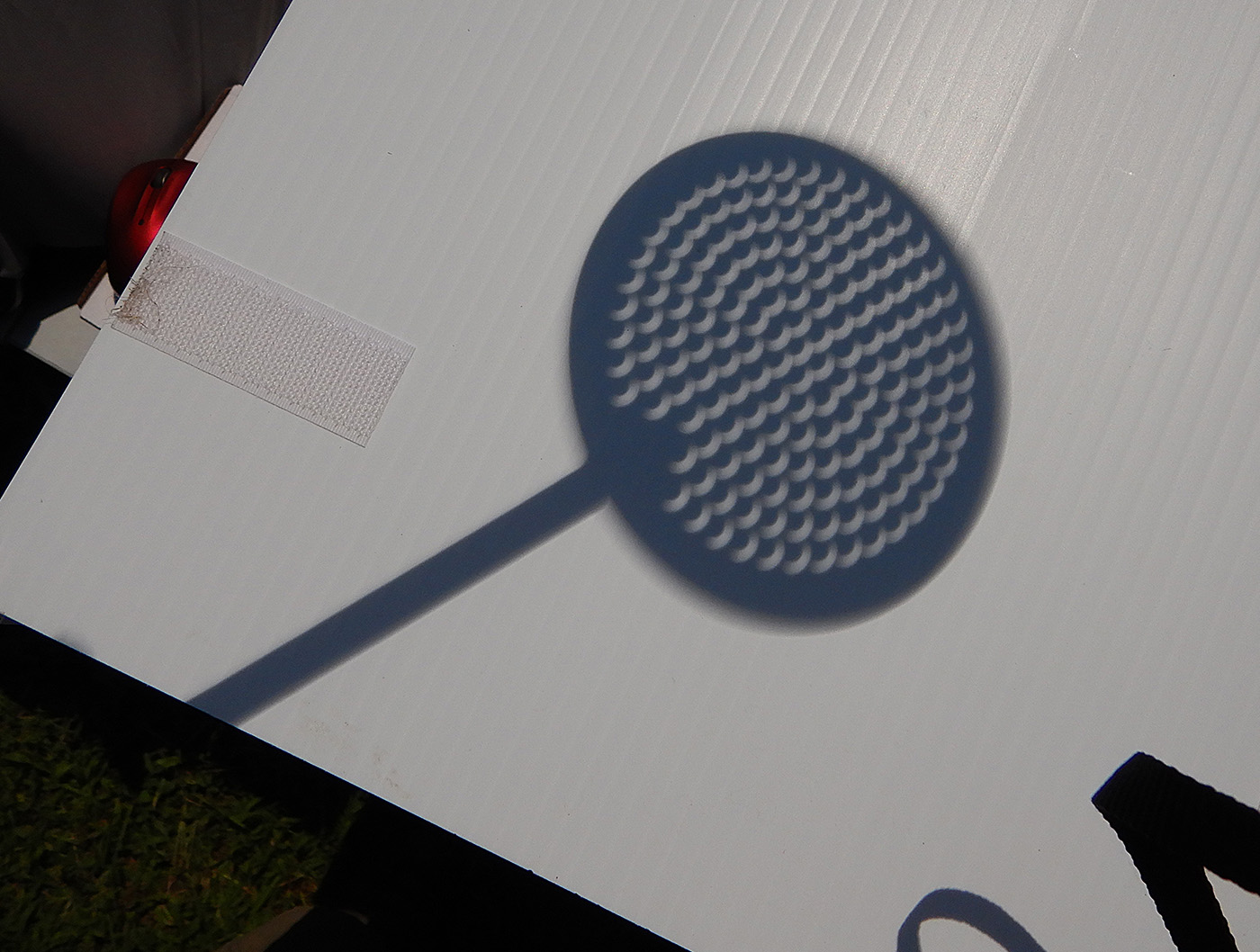 My imaging scopes in the foreground.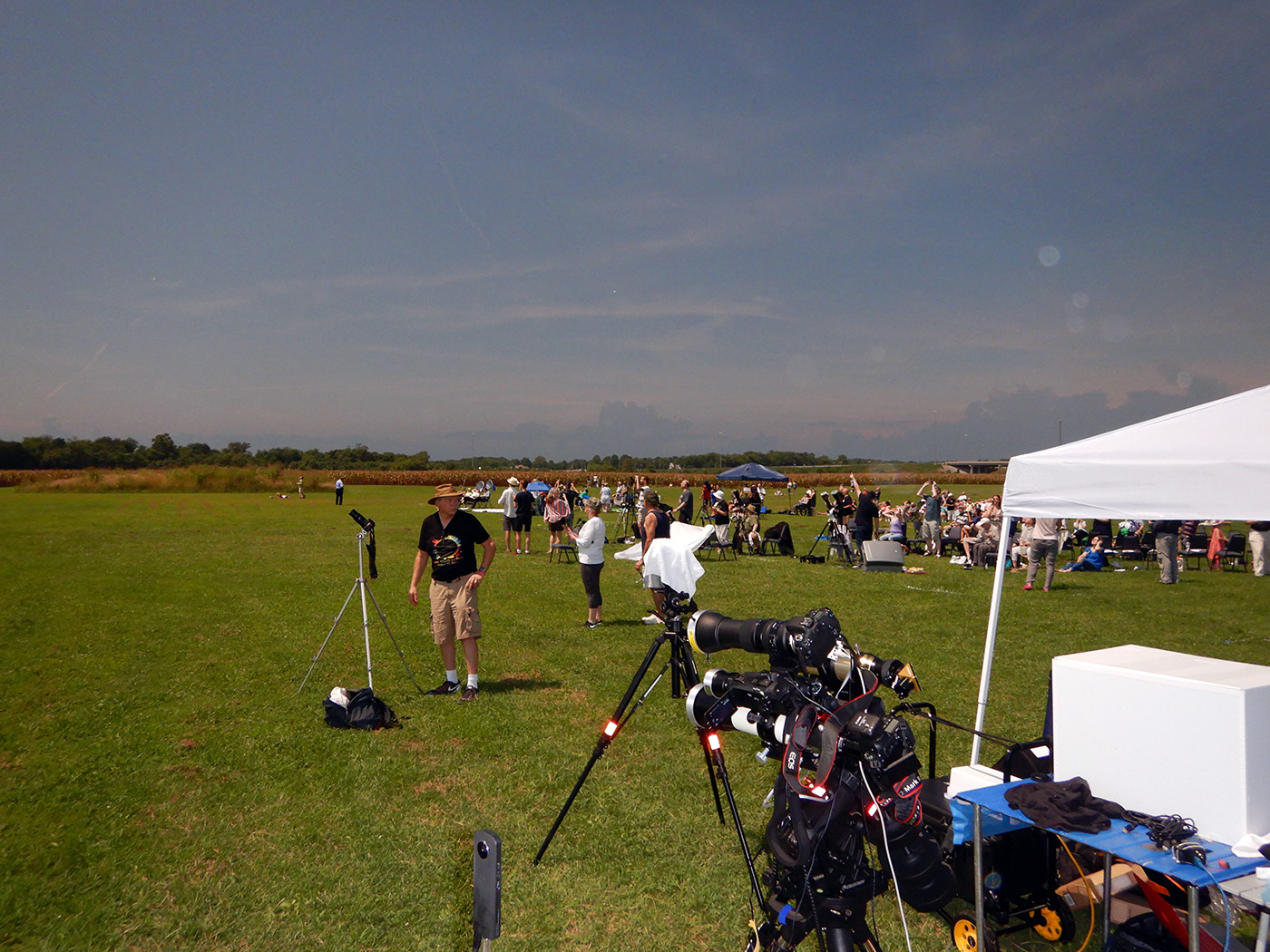 White light images taken with Canon T6s and 6D Mark II DSLRs. T6s shooting through a Tamrom 150-600mm lens, and the 6D Mark II shooting through a Televue 85 refractor with 1000 Oaks type 2 glass filter.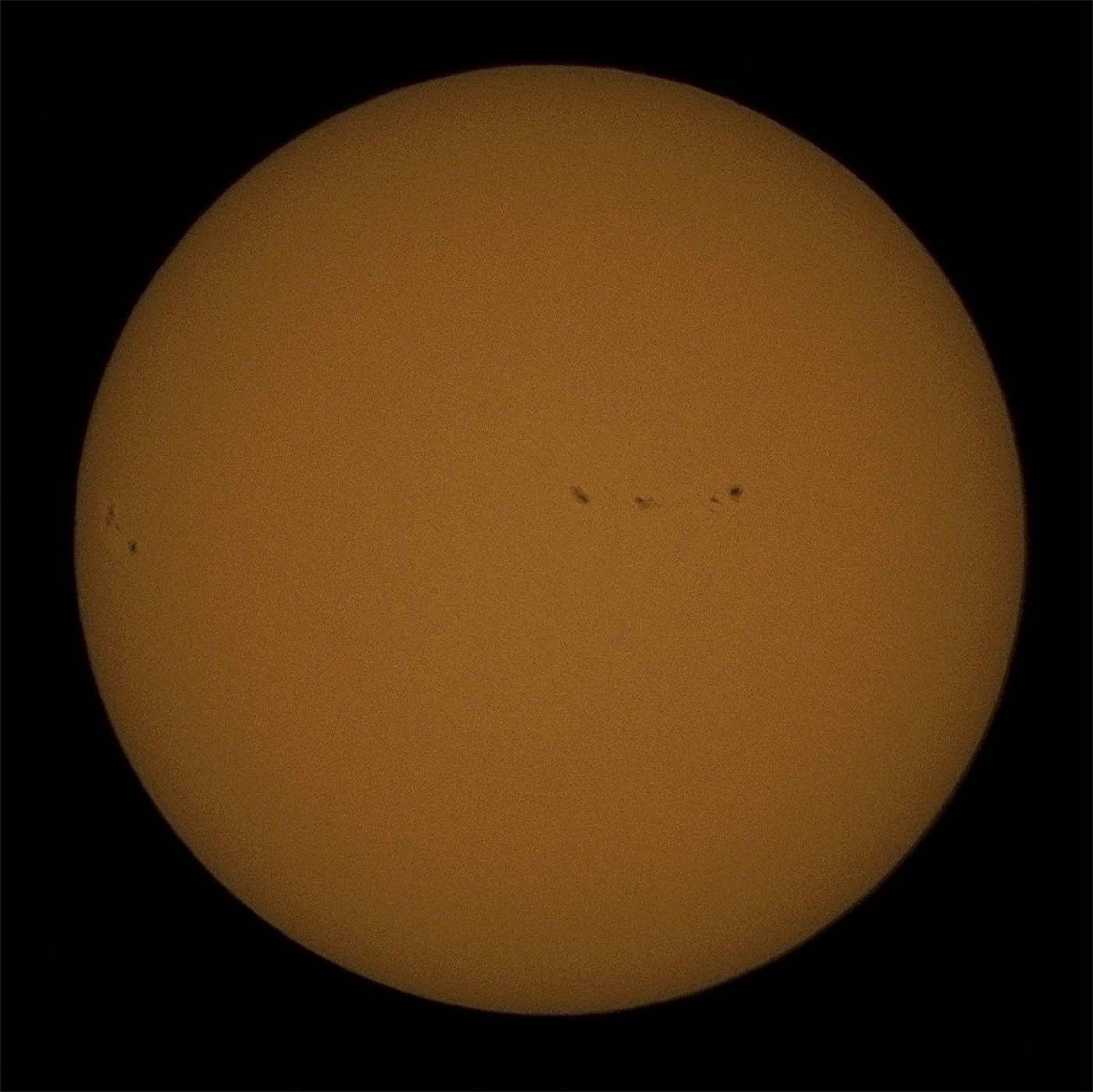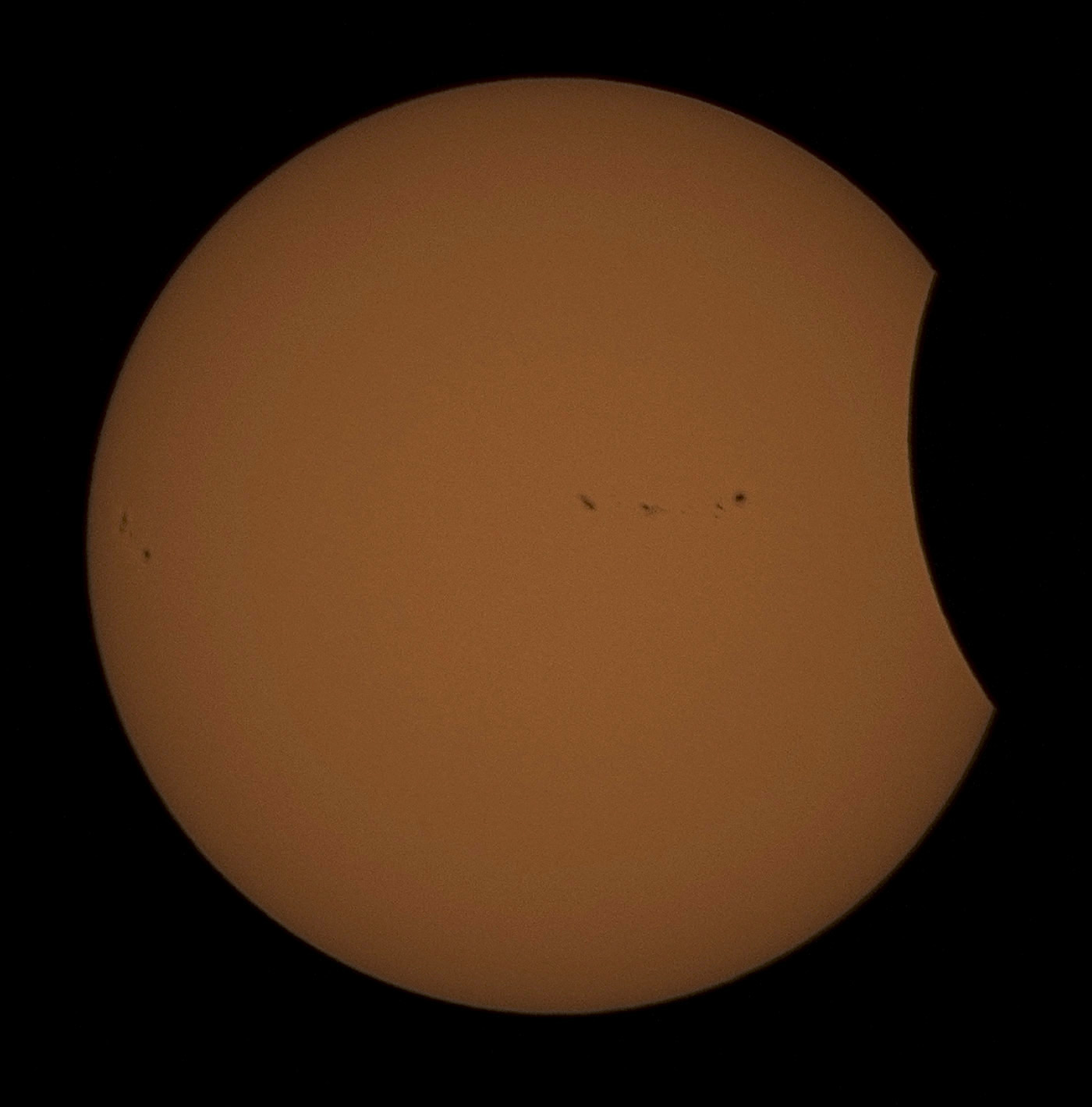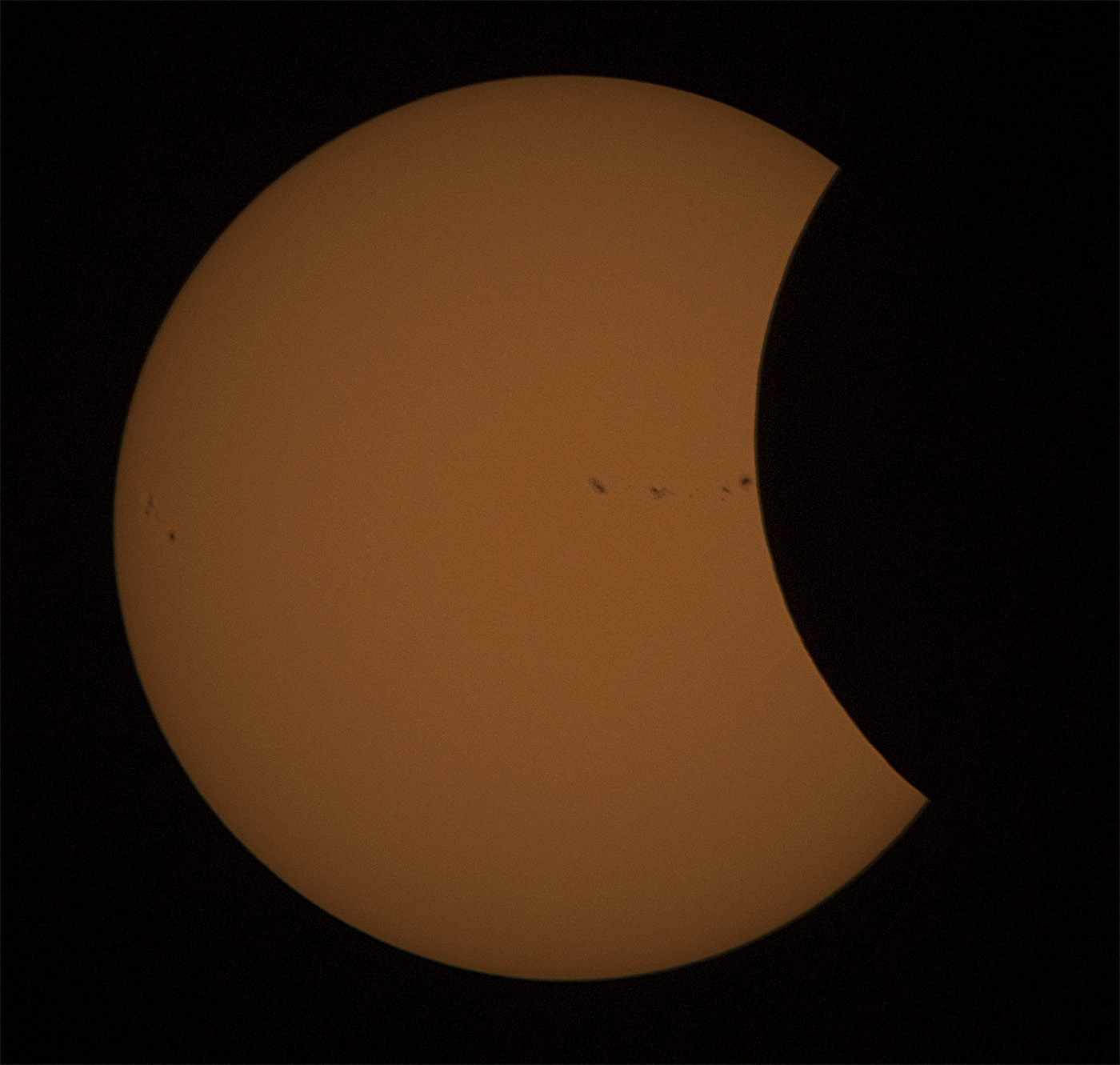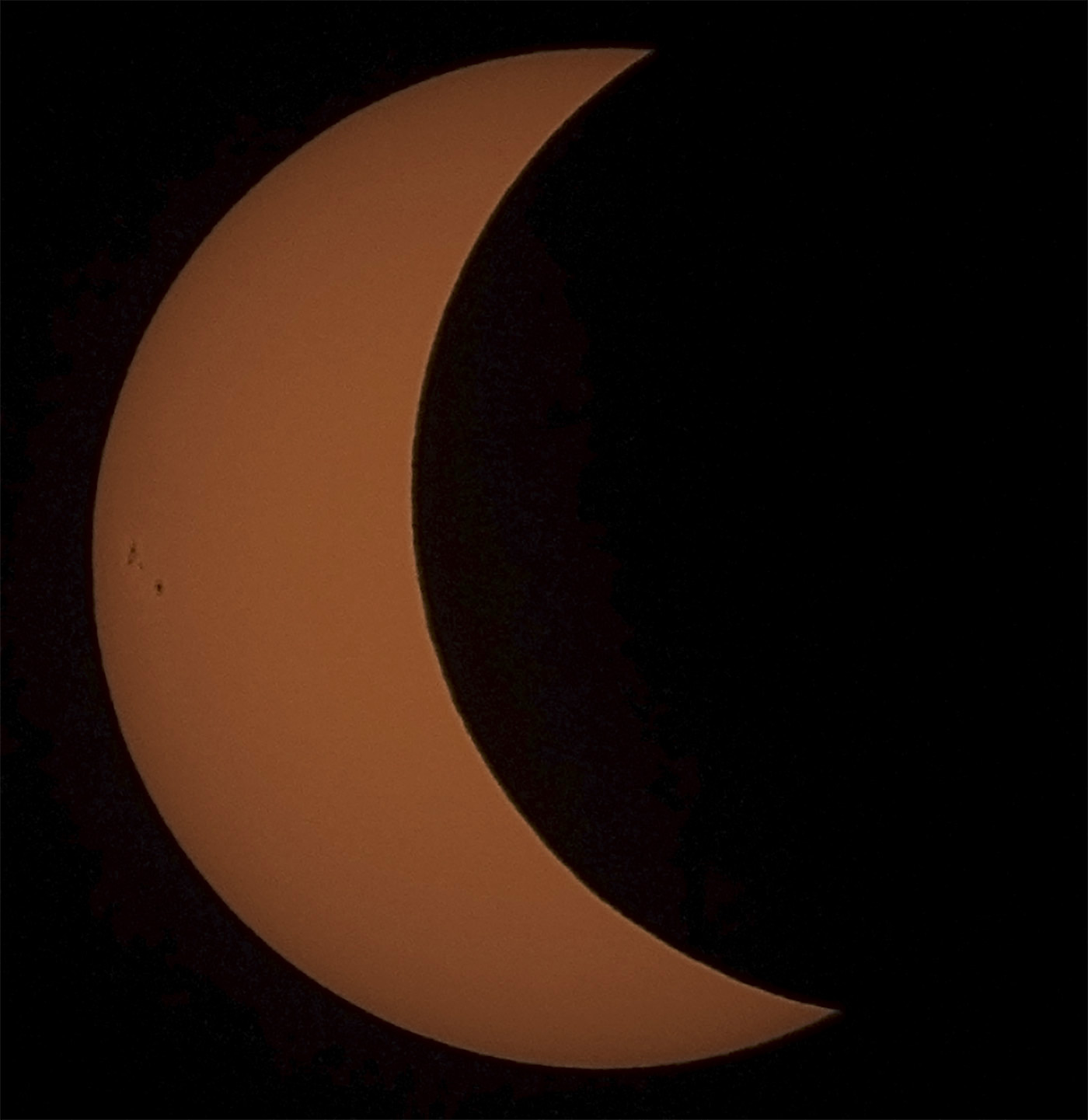 H-alpha images taken with PGR Grasshopper 3 camera shooting through a Coronado SM60 DS telescope.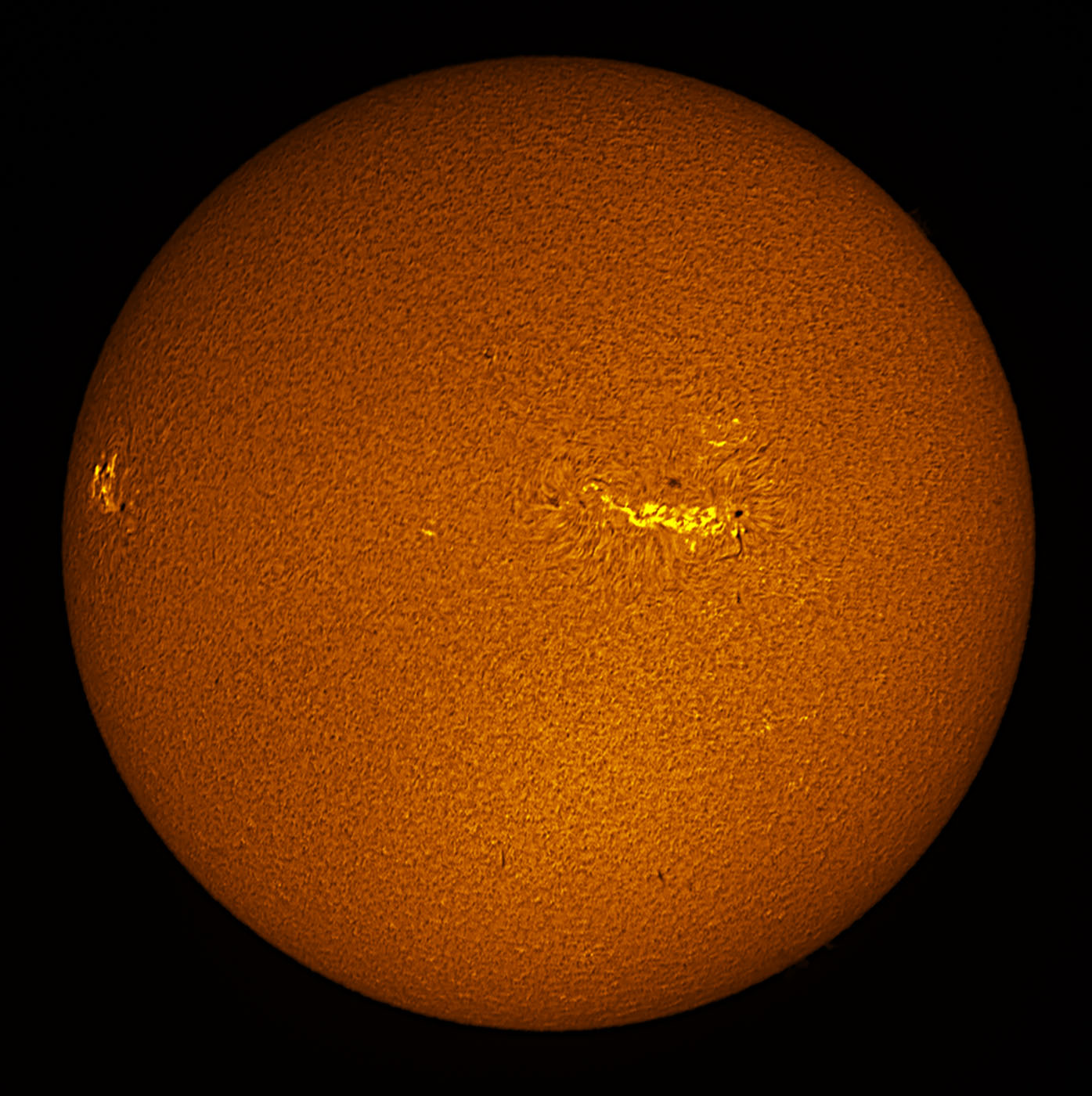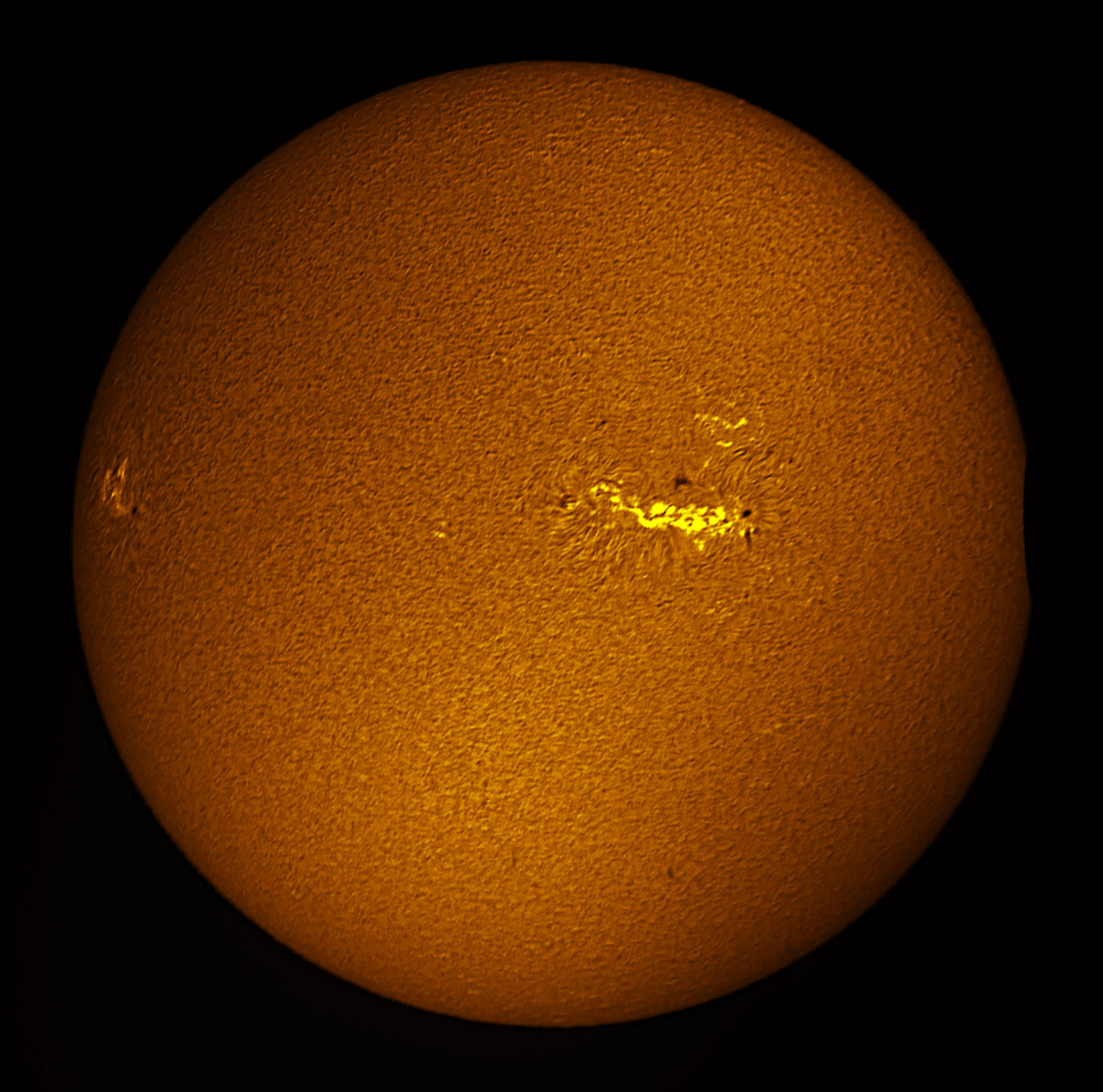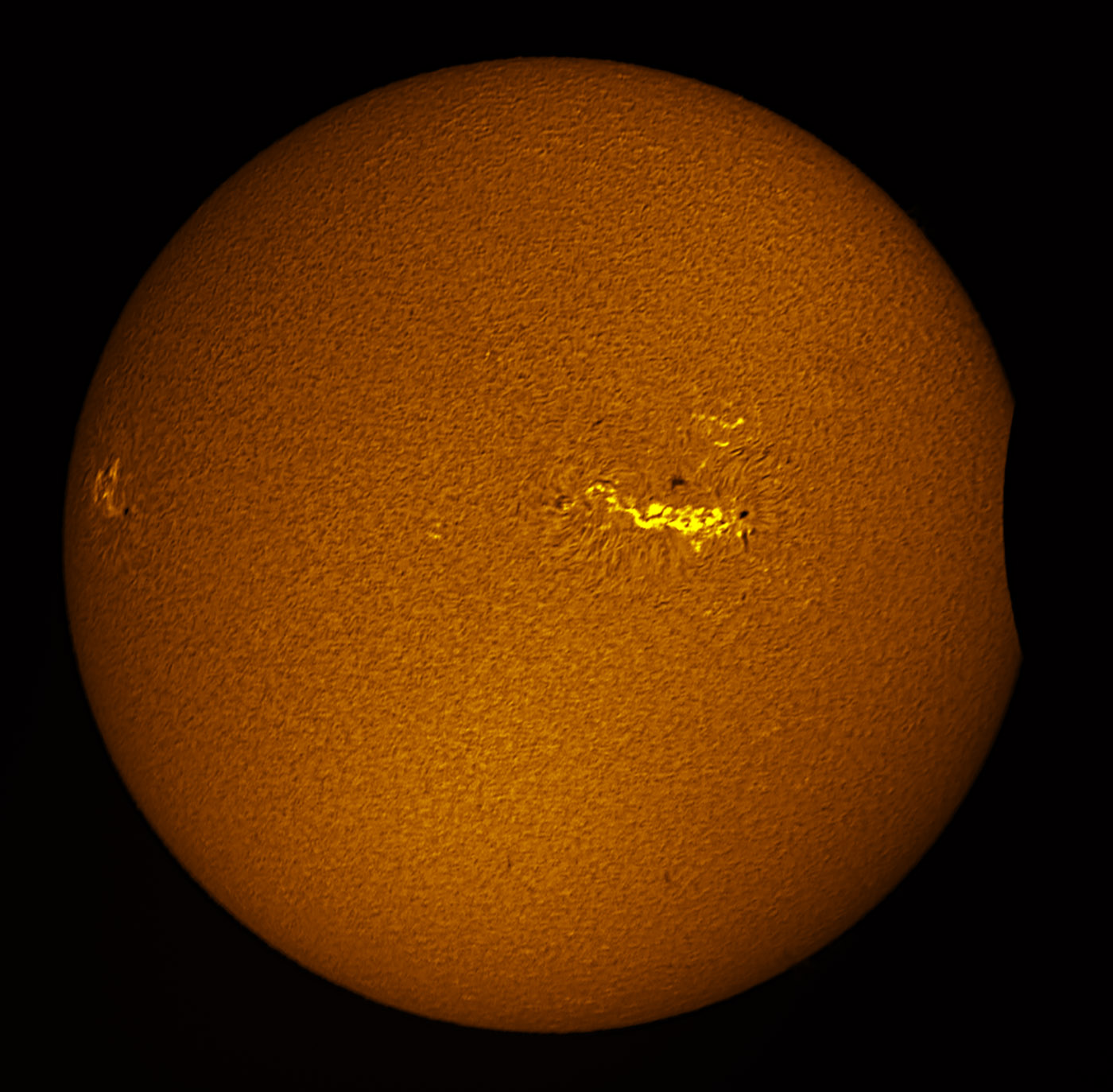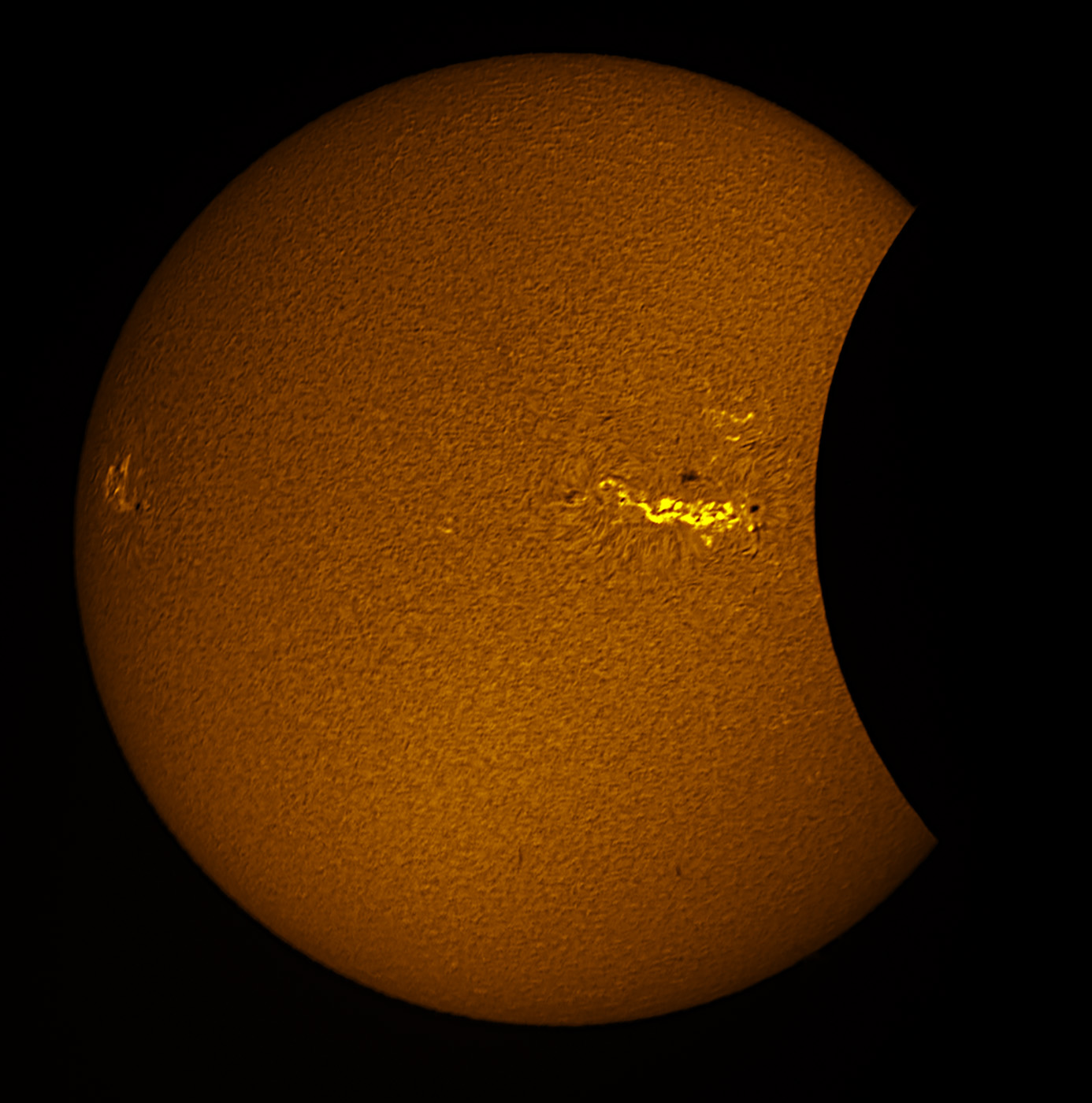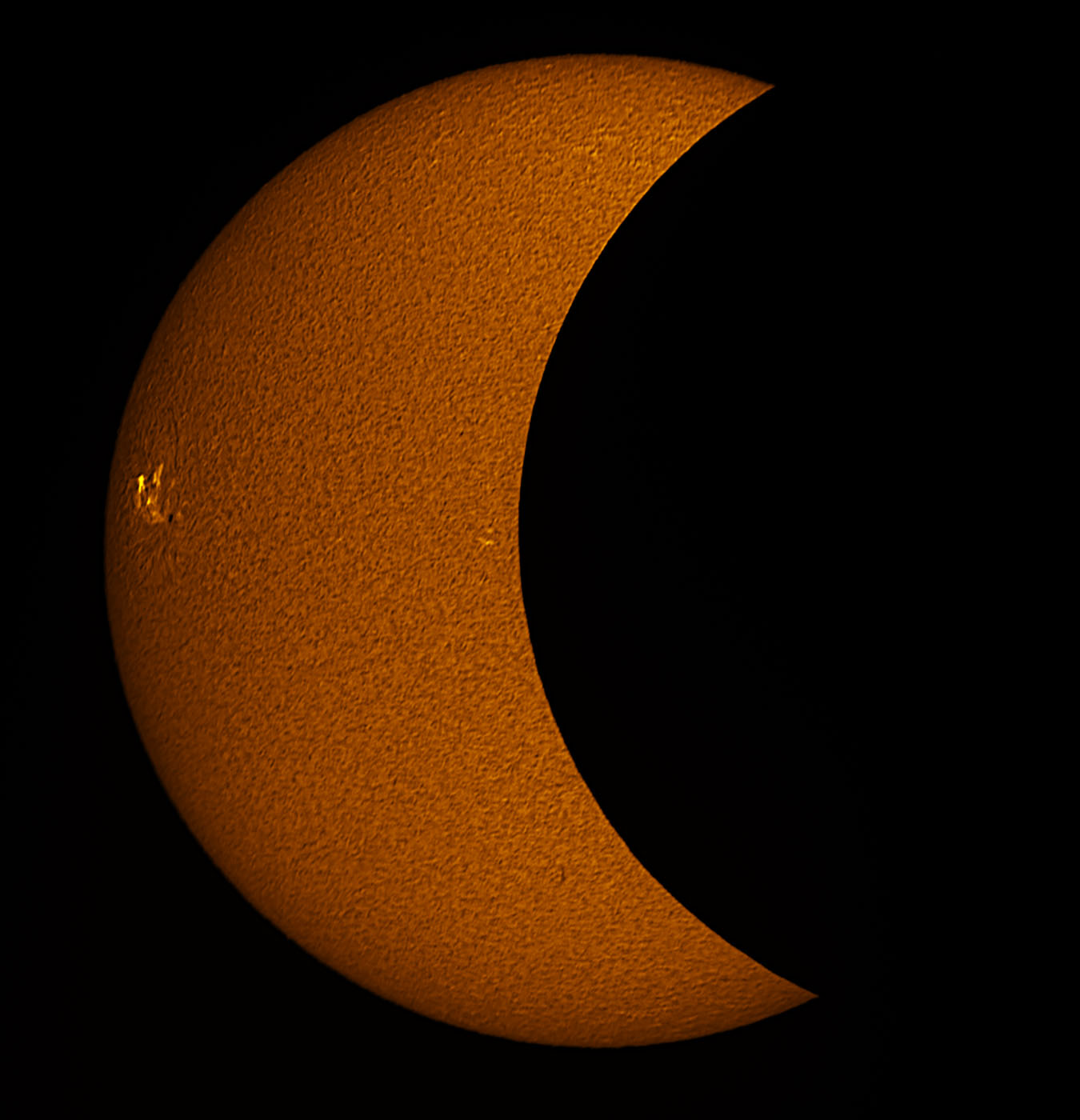 Shots of the horizon during totality taken with a Nikon W300 point and shoot camera.